Jewellery Repair & Laser Welding
Pin holes, porosity, and broken Jewellery can be very frustrating, but they can be fixed!
Our laser welder allows us to weld a wide range of precious metals and it can be used during the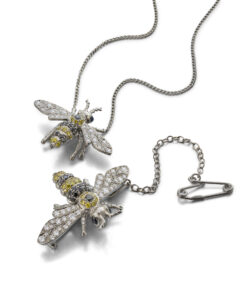 manufacturing of Jewellery and Silverware in addition to repairing existing items.
The team at Elliot-Fitzpatrick are now able to use the latest technology for all aspects of Jewellery manufacturing and repair such as filling porosity and pin holes in castings, resizing rings, repairing and re-tipping settings, attaching and repairing earring posts, jump rings, chains etc and lasering hard to reach areas.
There are many advantages to laser welding. As it doesn't require the same heat that is involved in soldering, in most cases stones do not need to be removed from Jewellery before a repair can be carried out. Another advantage is that repairs take a lot less time. Instead of un-setting stones, carrying out a repair and then re-setting the stones this can now be done in one step.
Repair work carried out by laser is also nearly invisible making for a much better repair especially for antique or vintage Jewellery pieces.
It's fair to say that laser welding has helped to revolutionise traditional Jewellery making allowing Jewellers greater creative freedom. At Elliot-Fitzpatrick we have embraced this technology and are continually mastering the art of laser welding.
Get in touch today to find out more about our laser welding services.